*$20 delivery and set up within a 20mile radius | $50 20-50 miles | $100 50-100 miles*
Chicken Pot Pie: one side $10
Lasagna: one side $10
Chicken Bog: one side $10
Eggplant Parmesan: one side $10
Chicken Alfredo: one side $10

Grilled Marinated Chicken Breast: two sides $10
Fried Chicken: two sides $10
Baked Chicken: two sides $10
BBQ Chicken: two sides $10
Fried Chicken Strips: two sides $10
Chopped BBQ Pork: two sides $10
Grilled Pork Chops: two sides $10
Fried Pork Chops: two sides $10
Pork Tenderloin: two sides $10
Slow Cooked Roast Beef: two sides $11
Beef Tips in Gravy: two sides $11
Meatloaf: two sides $11
Hamburger Steak: two side $11
Baked Salmon: two sides $12
Rice Pilaf
Yellow Rice
White Rice
Mashed Potatoes
Mac & Cheese
Broccoli Salad
Scalloped potatoes
Pasta Salad
Side Salad
Squash Casserole
Broccoli Casserole
Stir Fried Veggies
Corn
Green Beans
Baby Lima Beans
Cooked Cabbage
Baked Beans
Cole Slaw
Collard Greens
Cut Fruit
Steamed Broccoli

Above Entrees with number of sides are for 10 -person minimum per entrée.
Additional side is $2 per person.
Boxed Grilled Chicken Salad: Grilled Chicken, Mixed greens, cucumber, tomato, boiled egg, & cheese w/ crackers and salad dressing. $10 per person
Sandwich or Wrap Platter: Variety of sandwiches or wraps cut in half (Chicken Salad, Ham & Cheese, Turkey & Cheese & Pimento Cheese with Lettuce, Tomato, Pickle and condiments on separate tray), a choice of mixed fresh fruit, pasta salad, or chips,$10.00 per person
Banana Pudding
2 Cookies
Brownie
Chocolate Cake
Butter Cake
Red Velvet Cake
$3.00 per person
Including Ice & Cups
Tea $1 per person
Lemonade $1 per person
Bottled Water $1 per person
*$25 delivery and set up within a 10-mile radius | $50 10-50* miles | $100 50-100 miles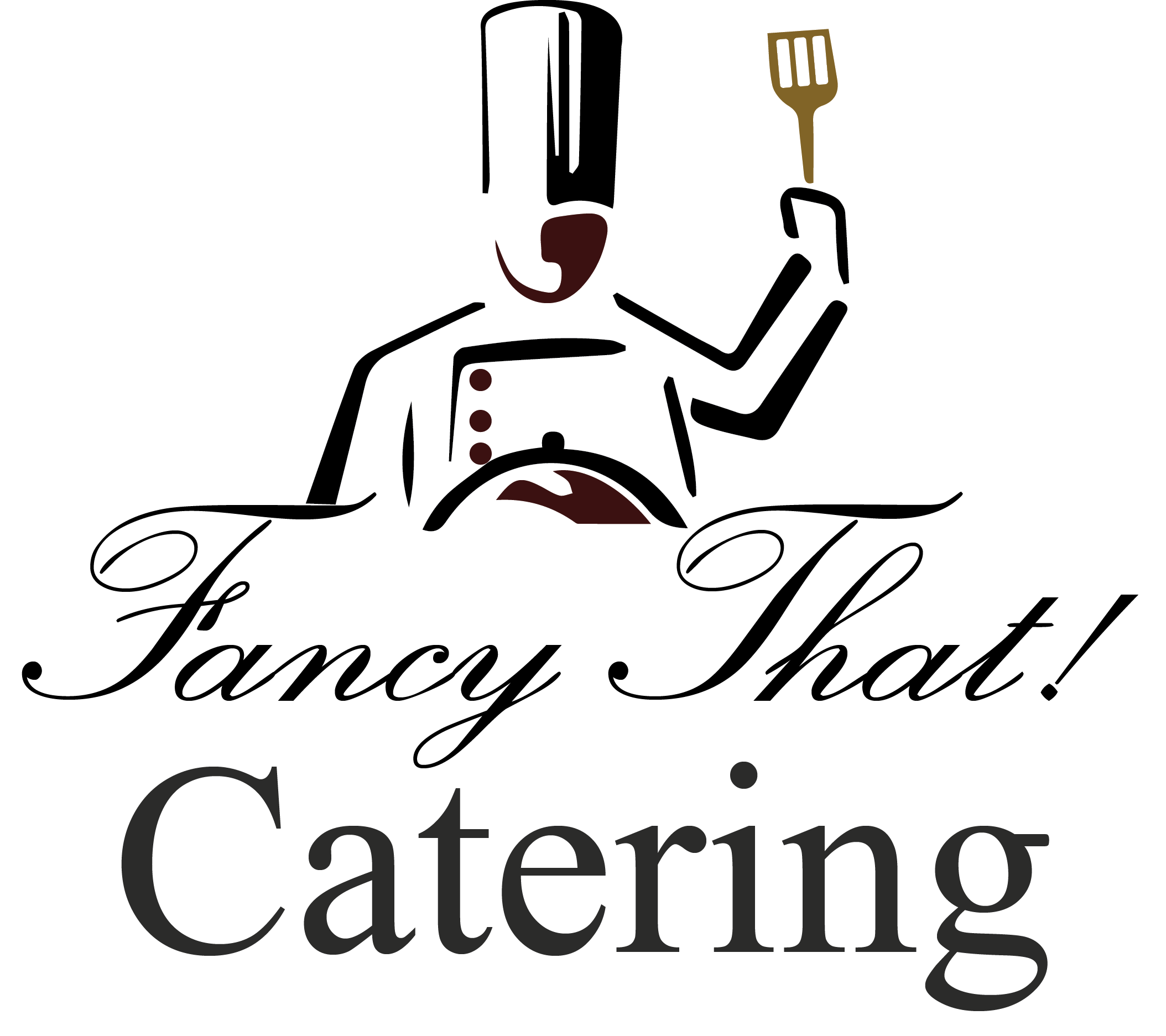 Fancy That! Catering Quote Request
Request a quote for your event to be catered by Fancy That!